The Best Way to achieve Happy Feet
At Brown's Shoe Fit, we understand that everyone's feet are not the same and that's why we take the time and care to measure every customer's feet. Our staff is properly trained to use the Brannock Measuring Device® in order to get the most accurate measurement of both feet. Every foot is different and every shoe in our store is meant to provide a specific service. This is why we strongly encourage our customers to take a moment and get measured. Let us provide the most comfortable fit possible!
"Oh, I Know My Shoe Size!"
Fitting shoes properly is all about accuracy! It is easy to assume that you already know your size because you've been wearing the same size for years. Therefore, there's no need to have us measure your foot, right? Although this seems to make sense, your feet get longer as you age. Really! Also, your foot can grow about a half size or more every ten years! Of course, no one knows your body better than you, but no one knows shoes better than us! We know precisely how a shoe should fit and that's why it's so important to have guidance! We are here for you and your feet day or night!
Quality Help on Your Time
You've got a busy life and a busy schedule, so your time is more valuable than ever! And while making time to visit a shoe store might not seem as practical as it once did, the need for comfortable feet hasn't changed. And the best methods for achieving healthy, comfortable feet haven't changed much either. This is why we created Schedule a Fit! With only 24hrs advanced notice, you can pick a day and a time that works around your schedule! You can get professionally fitted and receive one-on-one service with a trained professional! We know the right shoes for your feet. Because at Brown's Shoe Fit, we work to change the standard of foot comfort!
Still a skeptic? Here's some websites we recommend!
When you schedule a fit with Brown's Freeport, you can trust that you will be serviced by our top trained and most knowledgeable staff.
Read more about the expertise and experience both Brandon and Will have in shoes, and how they can provide a shoe fitting experience unique to you.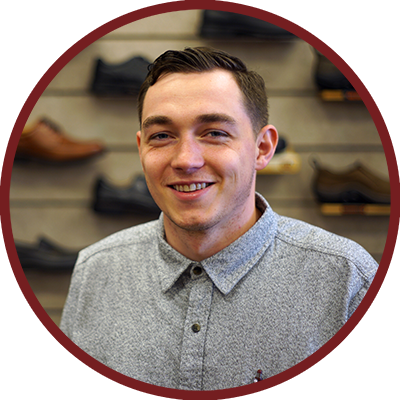 Brandon is well versed on foot issues. Having years of experience in the industry, working with thousands of customers and consulting countless foot problems, he has learned how to fit the most difficult feet. Brandon's mission with Freeport Brown's is to change your standard of foot comfort.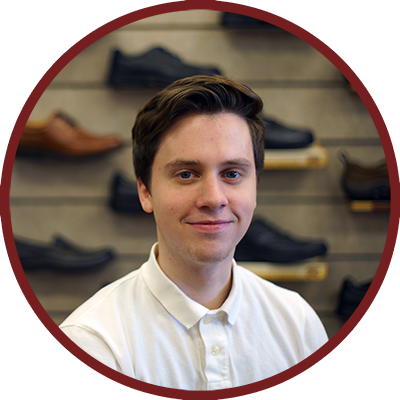 As a full time salesperson for Freeport Brown's, Will is constantly looking to expand his knowledge in shoes and fitting technique. He became Freeport Brown's main Fit Specialist after a year of training. His number one goal is to listen to your needs and make sure you leave with the best fit possible.